Kitchen Fitting and Installation in Gloucestershire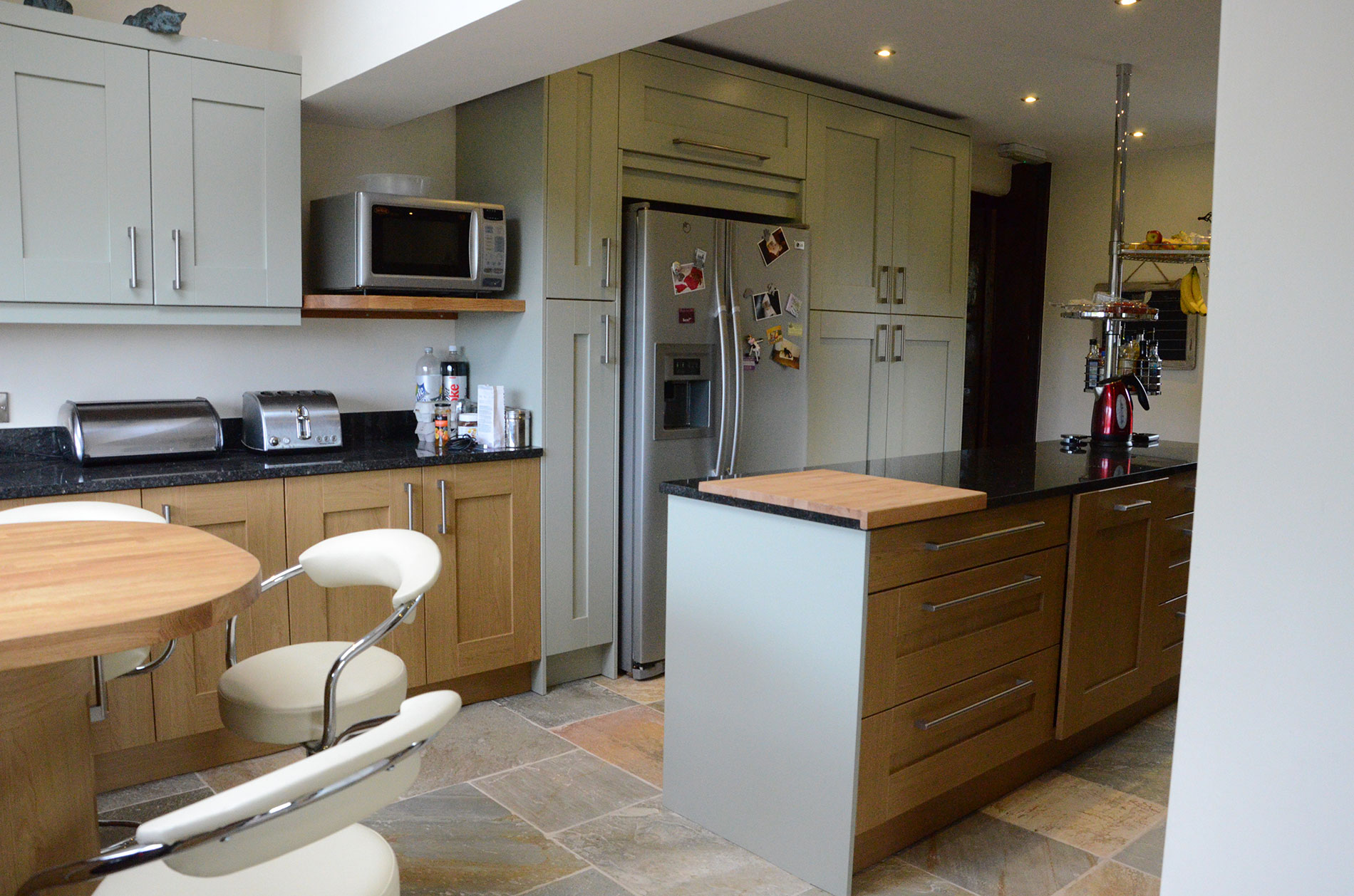 Kitchen Fitting
Fitting & Installation in Gloucestershire
ABOUT US
CONTACT
or
Kitchen Fitting and Installation in Gloucestershire
A kitchen is most definitely the heart of every home, so if you're thinking about getting a new one, you want it done by somebody you can trust.
Turn to Peter Robinson Installations
Peter Robinson Installations has over 28 years of experience in local kitchen installation, so if you're after a reliable and professional service in the Gloucestershire area, look no further. We can provide a full range of services to suit your needs. From the initial consultation and CAD design to sourcing, supplying and fitting, internal carpentry and decorating; we do it all. As local kitchen fitters, we can also provide any flooring, tiling, plumbing and electrical services that come with the project, saving you the time and hassle of having to find reliable and trusted tradesmen to carry out these services for you.
Entering the industry in 1983, with roots in design and showroom management. Furthering our experience we then went on to train in furniture making and design, achieving the City & Guilds Advanced Diploma.
Our practical and solutions-based approach to the design and installation process will allow you to make the most of your space, providing you with the stylish kitchen area that you've always dreamed of. Worktop choices can be catered for with 'butt & scribe' joints that are produced on-site. Our team at Peter Robinson Installations also has all of the equipment needed to accommodate modern composite tops, providing you with true flexibility and design freedom when planning your new kitchen.
I'm looking for a kitchen installer near me?
You can expect a friendly, knowledgeable and fair approach to your job, so if you would like to find out more about kitchen installation costs and getting the team to carry out your upcoming project in Gloucestershire, contact us here. If you would like to view past examples of Peter's work, take a look at some of our case studies below.